Having years of experience in the Staffing Industry, TrackTalents had seen many circumstances of recruiters or hiring agencies. Many agencies were facing problems in managing the payment process. Few even shared their issues with us that how it is becoming a headache to their business. And, from that to till now, we are co-operating with our clients to have a proper invoice process.
Checkout Related blog: Automated Timesheet
Now, we are with the latest version of the invoice for recruitment platforms, which is a key element to every business stability or disaster recovery plan.
Invoicing in Recruitment:
As an HR person, it is very common to work with the term "Invoice"! You might work over the billing process with your account department. It is a request or permission for payment or a document you send when someone owes you payment. For example, payment after an Applicant Tracking Agency assisted a consultant to find the right talent for particular designations. So, it is crucial for both the sender and the recipient. But, what if, it will be automated?
Benefits of Automated Invoicing:
Whether you are a small entrepreneur or an established recruitment agency, accurate invoicing and finance management is required everywhere. Automated Invoicing is the best solution to it. It can make the process smooth, easy-to-access, error-free, no-delay, and more. It brings many ways to streamline your accounts payable, like
Time & Money – The two most vital factors are to minimize money and time. It might be the very common advantages, which you get from others as well. But, can they guide you on how and approx how much you can save? Click here for the right guidance.
Easy to Handle for the Team – The busiest people of a company like leaders, managers, HR team, have to take the responsibilities of error-free invoicing, and they never want to waste time or energy on mistakes. Automated invoicing is the immediate pain killer to this headache. Request for a demo now
Improves Accuracy – As mentioned above, accuracy is the key to the entire payment process, or in invoicing. You may get errors when it did by the employee or manpower, but automated invoicing is the opposite of it. So, make it through the latest technology or robot system.
Avoid Late Payment Penalties – Due to heavy workload, you or your team may forget to prepare the traditional format of payment. It not only be a reason for loss to your business but also occur penalties due to late payment. As part of an HR department, you should always stay out of it to save your company from loss with the automated version of invoicing.
Secure and Protect against Fraud – Whatever the process and technology, security and proper protection are vital to every field. The automated invoice also offers integration and synchronization options for the secured storage of billing details.
Custom Invoicing – Automated invoice system also helps users to build invoices for each consultant or all in a combined way, according to the project requirements.
Integration with Accounting Software QuickBooks – Once an Invoice is Invoiced in ATS, it automatically reflects in QuickBooks and once payment is done in QuickBooks it automatically reflects all the payment details in ATS. You can also configure to which Accounts and Items of QuickBooks you want to map your Income.
With TrackTalents, generate the invoices automatically and share it with your clients. Our experts have made the process from preparing timesheets to make the invoice easier than ever. No error with a faster billing procedure is our main target to lead you to succeed! Request for a quick ride of the demo view and get to know how you can even fulfill the custom demands of your clients.
Summary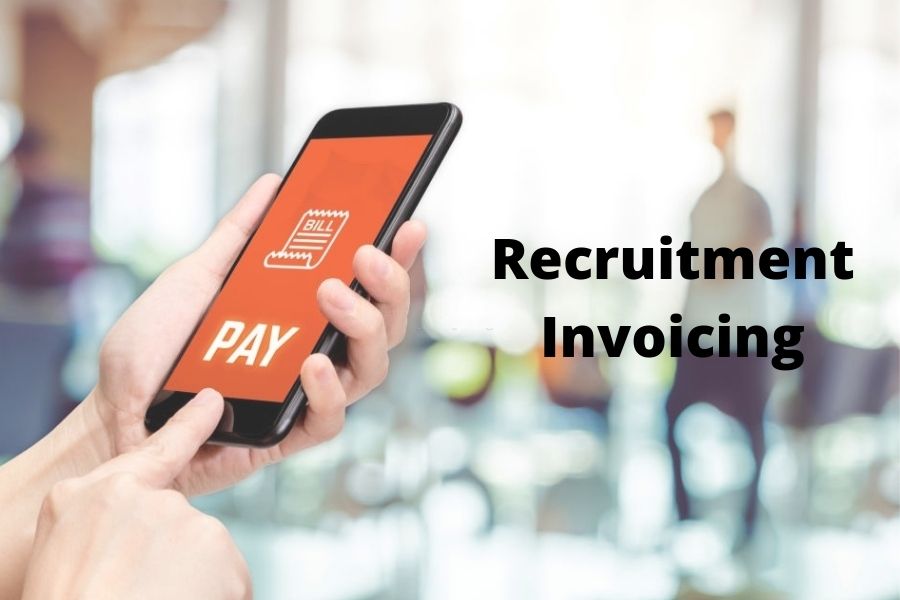 Article Name
Role of Automation in Recruitment Invoicing
Description
Whether you are a small entrepreneur or an established recruitment agency, accurate invoicing and finance management is required everywhere. Automated Invoicing is the best option for you to choose.
Author
Publisher Name
Publisher Logo