Applicant Tracking System, ATS which stands for "Applicant Tracking System", is one of the most popular software's in the market today, preferred by a great deal of recruiting agencies and top companies. ATS is a package which comes as a software that enables handling of recruitment and hiring needs through technology, it can also be implemented into a system as a software or may be accessed online. To decide which is a better fit, rather to implement it or use it online, will depend on the size of the company or agency. The option to have a corporate career page or just a company specific job module is also offered.This is available much like the modules similar to CRM systems, however the sole purpose of ATS is designed for recruitment tracking. ATS is available as a free and open-source software in the market!
The ATS capability can be expanded beyond just data mining or the collection of data, lately, ATS applications are increasing its ability to automate the recruitment process by following a well-defined process. These auto mations are making it easier for the recruitment teams to identify the right match for the position. With the introduction of ATS it has been a game changer to the process for evaluating and contributing to the efforts of recruitment. This method has made it possible to identify internal talents before looking for candidates outside of the company, which brings an opportunity to internal candidates. It analyzes the internal database and finds suitable resumes or other information which allows for it to identify candidates internally within the organization, this information is then stored to identify and is available for retrieval. ATS has built systems which also offers off-site encrypted resumes and databases, which satisfies the legal requirements set by equal opportunity employment laws.
Applicant tracking systems are often referred to as talent acquisition and management products (TAMP) and are often provided via an application service provider or software as a service model. Some parts of the world, like the UK and Ireland, these software's are called recruitment software, mainly by representative bodies which include the REC in the UK and the NRF in Ireland.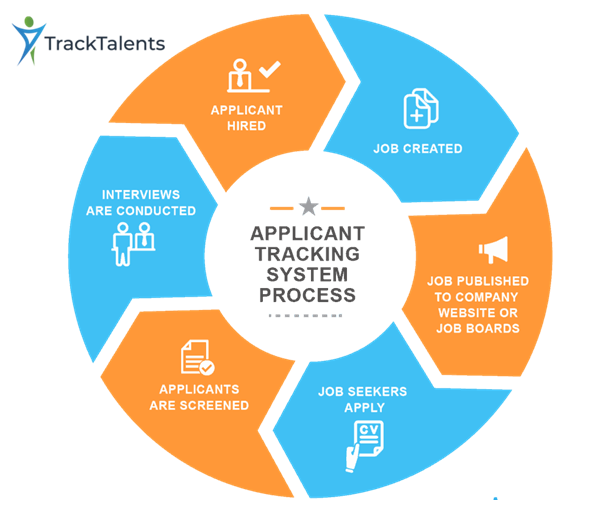 With the increasing number of concerns that in recent times are rampant towards the need and high importance of personal data protection and data safety,ATS is dedicated to serve the interests of being compliant with data security.ATS helps companies to maintain and abide with the data they stored related to candidates recruitment as in accordance with the General Data Protection Regulation.
Applicant Tracking Systems serves as an automate tool for the hiring managers by efficiently selecting or rejecting a candidate based on the data input, this in turn saves a vast amount of time which is required to screen every incoming application. The time consuming process to filter the right match manually is a tiresome process with having to dive deep into thousands of applications and select the right fit. Now with ATS in the industry you will not have to worry with the manual process for finding the right candidate to bring into your organization.
After finding the right people, ATS stores and saves the information which can be used in future recruitment drives, this collection process include stracking the headcount of candidates who applied for a post, identifying people who possess the right qualification for the post, origin of the applicant, and also of how did the candidate get to know about your company. ATS helps you remain connected to your contacts allowing recruiters to search and get connected with candidates matching certain skill sets and criteria via online professional social networking websites such as LinkedIn, Indeed, Monster, and CareerBuilder.
The major task of an ATS is to provide users with a focal point and centralized database for a company's recruitment efforts. ATS's are built to identify and manage incoming resumes and applicant information. Data is collected from internal applications and from the external applications via the ATS front-end, located on the company website or extracted from applicants on job boards and social networking websites like LinkedIn and many more. Many resume boards such as LinkedIn.com, Monster.com, Hot jobs, CareerBuilder and Indeed.com have partnerships with ATS software providers to provide parsing support.
The upcoming applicant tracking systems are introducing platforms such as a service, where the main piece of software has integration points which in-turn allows ATS service providers of other recruiting technology to collaborate and work seamlessly. The ability of these next-generation ATS solutions has increased the ability to allow recruiters to post jobs where the candidate is and not just on-job boards. This is similar to Digital marketing and ads posting everywhere and anywhere you are browsing.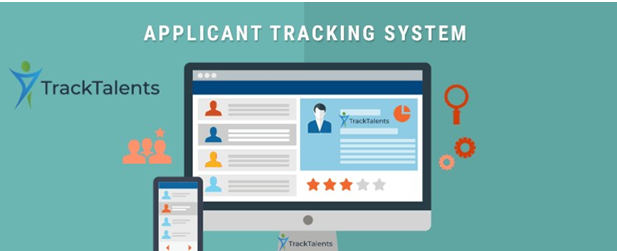 With the increase in use of artificial intelligence (AI) in software tools, ATS has also switched to AI tools and natural language processing to facilitate artificial intelligence capabilities to find the right match offered through cloud-based platforms. These cloud based platforms allow companies to score and arrange resumes more closely linked to the job requirements and descriptions.
A successful recruitment function is the most important thing that a recruitment team needs to for the success of every business.With so many providers in the industry, ATS comes with different offerings and capabilities that we would be delighted to hear how we can help with your requirements and discuss with you how our ATS can help you and your organization. We can personalize and make a tailored recruiting system as per your requirements and implement the Applicant tracking system at your organization to make your organization a better technology based place.