Applicant tracking system (ATS) is widely used in the recruitment industry these days, as it has made the recruitment process much easier in helping select the right candidate for a particular position. ATS is a common software used in the fortune 500 companies to segregate the right candidate from 1000's of applications received for a particular open position.In the recent past it was so hard and required a lot of manpower to scrutinize and screen the high number of applications received. These days all this manual work is automated by an ATS system and it has become so easy to manage such a huge number of applications.
The ATS software was created to help recruiters in selecting the right people for the right job.As mentioned earlier ATS is generally used by most of the top companies' internal recruitment teams.Applicant tracking system comes with a powerful package of tools to help recruitment teams scrutinize people with a variety of filters, to include the use of Keywords to filter candidates for the right job descriptions and further find and bring them to the organization.
Every industry has a different reason for why
they use software's such as ATS to hire employees. Though the reasons might be
different from one industry to another, you can be sure that ATS comes as a powerful
package regardless of the industry.
Uses of an Applicant tracking system:
Saves manpower by automatic importing of Resumes from any where
Saves time by automatic parsing of candidate details and save into database
Helps to approach and recruit the right person
Easy to scrutinize from a vast amount of applications
Provides opportunity for the organization to invest time in other important issues
Cost Effectiveness
Digital Transformation
Detailed orientation and backup of data
ATS database can give an opportunity to pipeline your own recruiting process
You can now hire people within before looking out for someone from the outside
Now, yes that is a big list but it does not stop there, as there are a lot of other unseen benefits by using the ATS. With such software's available it becomes extremely easy for your recruitment teams to look for information. With ATS there can be a great decline in the human errors which sometimes can prove to be crucial for business. No need for files or e-mails being saved anymore, ATS has a centralized database for every team to collaborate and work effectively allowing you to start off right where someone else had stopped. Adding that with ATS it has become much easier to communicate with candidates effectively.
As mentioned already with growing business and different teams in an organization, there are a huge number of openings in every organization and with this comes in a huge number of applications. ATS is a much needed software for such companies to make sure you reap the best out of this software.
The answer is yes, ATS is equally beneficial to both candidates and employers. Let's take a look into how ATS can help candidates.
A candidate does not need to feel daunted thinking about their application going through ATS, for an instance,recruiters can make sure they are automating the communication part to assure candidates are sent the updates of their progress every time it is needed. This will greatly relieve the candidate from the stress of thinking what happened with their application and what the status may be. In addition, it also means that there is no need for candidates to wait or worry about rather their application or documents have been received. As the ATS system brings so many opportunities, the candidates can now be able to research roles and also personalize their resumes to get the best chance of success. A mindful note for the candidate is that the ATS is used by the recruiters to hire the best of the lot. So prove yourself better and keep updating your resumes with the right information to reap the best of opportunities.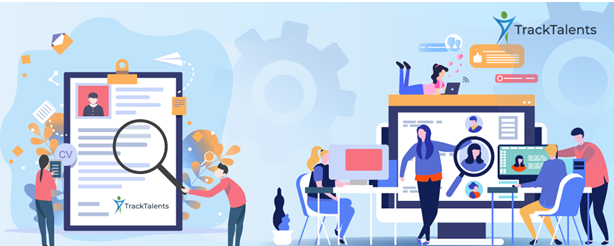 Though there have been debates about ATS not being able to give the human touch from the recruitment process, we find that to be a myth, as ATS provides the easiest ways to directly reach out to the candidates which in turn provides a human touch in a modern sense especially considering a vast majority of candidates feel better when they are contacted directly.
An Applicant Tracking System is great for managing the human resources, however, it is the analytics part that can have the most impact sometimes.For medium and large organizations, having a huge number of candidates applying for a variety of jobs would in turn produce heaps of data. An ATS gives recruiters built-in tools to analyze that data and get vital insights and with ATS customization, clients can turn those insights into easy-to-read reports and make informed decision making.
Only with an ATS will you be able to answer all the questions in a quick and easy form. It will help you with everything you need to think about and analyze while looking for which sources procures the most job applications. With the digitally transforming world, give your company a digital makeover with ATS because these are the days of computer and cloud storage!