Integration of social media in an Applicant Tracking System (ATS) plays a vital role for you to reach a larger applicant audience. Below are a few tips and a brief analysis that will help you benefit from social recruiting.
What is Social Recruiting?
As the term describes, Social Recruiting refers to the process of hiring candidates through social media platforms. Whether it is LinkedIn, Facebook, Instagram, Twitter, or any other media, social media recruitment is one of the latest and effective ways to reach out to candidates for your requirements. It is proven to be a successful recruitment strategy for all networking platforms.
Why Social Recruiting?
In the present day, social media platforms are the most active hubs with the highest percentage of members from the professional community. While looking for youthful and innovative talent, it is the smartest medium to reach out to them. Social Recruiting enables you to gain large groups of connections without any investment and lets you approach the desired talents through relevant ads and media content.
Strategies to use in Social Media
Social Recruiting or Social Media Ads does not mean a usual post that you do from your general profile. It is one of the reasons why many recruiters lose the opportunity of being successful using this aspect. It is neither easy nor hard to understand and implement it in the right way by following the below guidelines.
Use the Right Platform – The primary and necessary step to begin your recruitment through social media is to find out the top social media platforms suitable for the recruitment of potential applicants. By focusing on professional social media platforms while not ignoring other common sites as well, it is feasible to get potential candidates for your requirements.
Involve your Employees – Collaborative hiring is a process that involves your team members or colleagues and getting them to share your job ads or your vacancies. It not only acts as a referral but also helps you widen your professional network.
Highlight Your Culture – Candidates usually look for healthy work culture with a favorable and growth-oriented atmosphere in the workplace. You can promote your work culture by posting and sharing photos, videos, branding material, etc., of your internal events and activities along with employee benefit programs that will create a positive vibrancy for applicants looking for a conducive environment.
Stay Relevant – Relevancy is a vital factor that makes your viewers stay connected. In the recruitment or staffing industry, you need to stay tuned to what your audience is seeking and post suitable content that is trending and in focus.
Engage your Network – Engagement does not always mean job posting. Apart from maintaining the daily job postings, there should be posts on the latest industry trends, topics in focus, topics that would benefit an applicant, the state of the job market, and more.
Monitor Your Social Media Presence
Below are a few popular social media platforms that will make your social recruiting journey easier. It will not only help you to improve your employer branding and but also your social recruiting.
Optimize your official LinkedIn page – As the most reliable professional platform in social media, LinkedIn has many options for both individuals and organizations. Your LinkedIn page should reflect your work culture and attract all viewers with relevant content. By filling in all the relevant details like company, pursuits, mission, vision, etc., both job seekers and employers can connect to a hub of professionals.
Improve Facebook Audience – To create a network where the maximum number of member connections are available, Facebook is one of the best options. Branding materials, job vacancies can be posted using a Facebook business account and invite members interested in employment.
Make your Instagram Page Attractive – It is hard to get a high reach on Facebook without paying for ads. In such a scenario, Instagram is the best tool to use, which has one of the highest user engagements these days. Posting suitable and relevant content along with your job requirements can attract more followers and serve the objective.
The Advantage of Using an Applicant Tracking System (ATS)
It is one of the best tools used in the recruitment and staffing industry. It is a platform integrated with various job portals and social media sites where you can get numerous applicants for any given skillset or requirement. It is an excellent platform that not only connects you with potential candidates but also minimizes your recruitment process through useful features.
TrackTalents has previously posted an article on the topic "Post Job ad & Find Candidates in Social Media – ATS" which describes how an ATS can enhance your recruiting process with social recruiting. Read on and grab more ideas!
About TrackTalents:
TrackTalents (ATS) is a leading cloud-based Applicant Tracking System with a user-friendly interface optimized for low bandwidth usage and secured with the latest encryption.
TrackTalents will efficiently and effortlessly manage your hiring journey from job posting, resume management, communication, onboarding, timesheet, invoicing, payroll, reporting, integration, and more.
Summary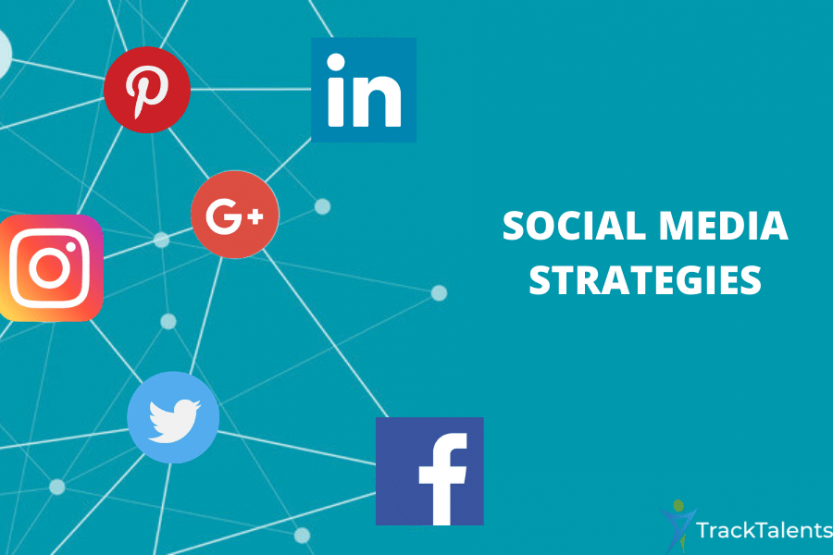 Article Name
Effective Strategies to use Social Media as a Recruitment Tool
Description
Integration of social media in an Applicant Tracking System (ATS) plays a vital role for you to reach a larger applicant audience.
Author
Publisher Name
Publisher Logo