What is Resume Harvesting?
Resume Harvesting is a process in which hiring teams, generally consisting of HR and recruiters, spend hours searching through candidate profiles on job boards where most of these candidates typically subscribe.
Why is Resume Harvesting necessary?
Although many job boards have their typical search features, recruiters still spend excessive time searching for candidates with various other criteria. Resume Harvesting helps employers develop an active Internet recruiting process for creating a robust talent pipeline. It is a rapid way to get qualified candidates from a much bigger pool than just your internal database whenever it is time to hire. Consequently, it has become a necessary part of the candidate search process.
Need for Automated Resume Harvesting
Recruiters can narrow down the keyword search results by honing it down to specific skills, which inevitably creates a flood of resumes from candidates who may still not be interested in that job. Once the recruiter has a pile of resumes, they must diligently sift through them to find out the candidates good enough to contact.

Nowadays, resume harvesting is the only way to find top-notch talent, but conducting this process takes enormous time and is a tedious activity. Therefore, to simplify this protracted process, we need a modern Applicant Tracking System (ATS) to conduct Automated Resume Harvesting. The process of automating sourcing, data maintenance, and other tedious aspects of the recruiting workflow on job boards is known as Automating Resume Harvesting. This automation allows recruiters to focus on the more important priorities such as relationship building, paying heed to the candidate's interest, and analyzing the candidate's overall suitability for the job.
Advantages of Automated Resume Harvesting in an ATS
Through Automated Resume Harvesting, you can pre-screen questionnaires, perform basic resume-reading tasks through keyword searches, and filter out non-qualified candidates. Additionally, you can form a talent pool by creating a database and storing applications and information for unsuccessful but potentially strong candidates. The hiring team can instantly turn to this database and tap into it for future requirements, saving time on the front-end qualification process.

Collaborative hiring has significant benefits for companies. Using Automated Resume Harvesting in an ATS, recruiters get to be on top of every task by consolidating all relevant information in a single database also known as the central hub. This hub allows recruiters easy access to find or retrieve information about applicants. It provides them with a platform to get in touch with team members using instant messaging whenever there arises a need to draw immediate attention towards a candidate. In this way, HR teams can effortlessly and promptly exchange notes and ratings on every candidate. Each recruiter has a say, paving the way for a collective and collaborative decision-making process.

Recruiters only engage the best candidates from the applicant pool where the candidates have been matched automatically. Recruiters get more time to engage with candidates during the selection process because most of the administrative tasks are automated. It gives them time to fetch more relevant information and make a well-rounded assessment of the candidates before making a hiring decision.

Keeping all candidates' information centralized and organized in a specific platform provides recruiters quicker access to the recruiting process overview. Automated communication features also augment the recruitment cycle, allowing recruiters to develop and execute a more efficient workflow by quickly providing general follow-ups and moving candidates for the forthcoming steps.

Through Automated Resume Harvesting in an ATS, the core HR activity can be seamlessly integrated with its other systems, such as their learning management system and payroll, to provide new hires with a hassle-free onboarding experience. This integrated system aids the hiring manager in tracking onboarding status and proactively communicate with new hires. Moreover, this integration also helps speed up the onboarding process. It shields the new hires from possible frustration as it automatically moves candidate information from job applications to new hire forms.
Start your free trial today
The simplest way to make your recruitment faster. Getting started takes just a few moments and we'll be with you every step of the way.
TrackTalents is a leading cloud-based Applicant Tracking System with significant features, a functional, user-friendly interface optimized for low bandwidth usage, and secured with the latest encryption.
TrackTalents will efficiently and effortlessly manage your hiring journey from Job Postings, Resume Management, Communication Management, Onboarding, Timesheets, Invoicing, Payroll, Reporting, and integrations with VMS, Career Portals, QuickBooks, Outlook, etc.,
To know more about TrackTalents, and its significant features, click here TrackTalents – Features or click here to Start a Free Trial.
Summary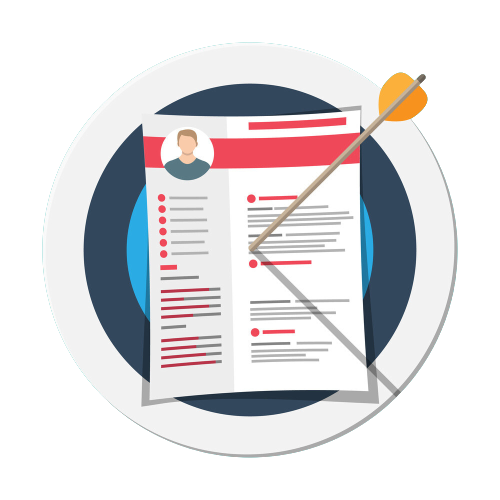 Article Name
Description
How Automated Resume Harvesting helpful in ATS? How Resume Harvesting is connected to Applicant Tracking System?
Author
Publisher Name
Publisher Logo